Feature Update
:
Campuswire Pro is free (Pro paywall removed)
We announced a few weeks ago that beginning in the January 2021 term, Campuswire Pro will become free, making every feature in Campuswire completely free for all of our instructors and students.
With the new term just around the corner, that change became effective today -- Campuswire Pro is now free and there is no more paywall for Pro classes.
(We'll never sell ads or student data -- for more background on how and why we're making Campuswire free,
take a look here
).
Previously, when you created a new Campuswire class, you'd see a modal that allowed you to choose between a Pro class and a Basic class: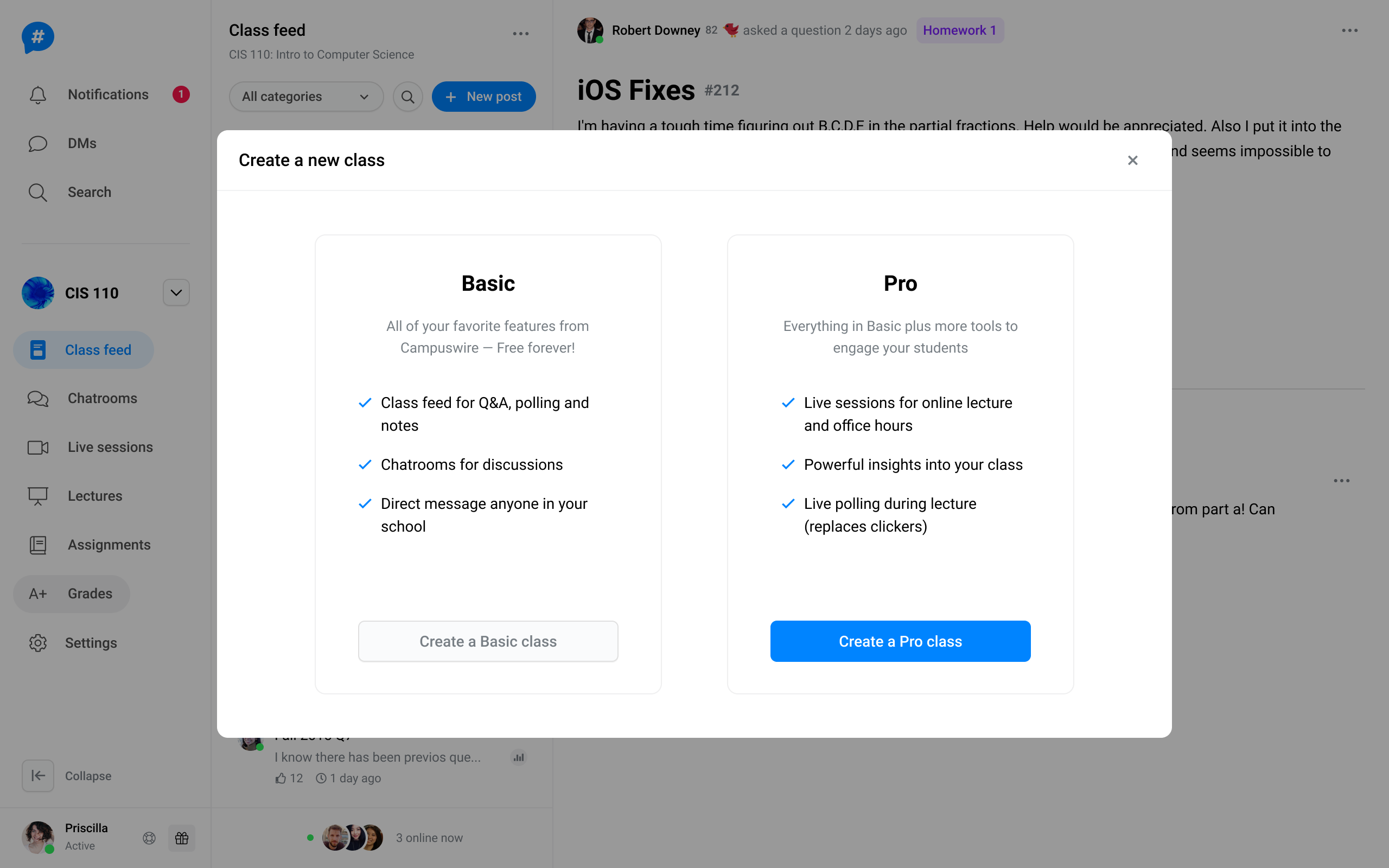 That modal will no longer appear, nor will the "Payment" button that previously existed in Pro classes -- every Campuswire class, both previously created and created from now on, includes Pro features (very soon, you'll be able to turn those features off if you prefer not to have them).
Please reach out to us if you've got any questions.
-Campuswire Team