New Pro Feature
:
Office Hours Sessions
We've added a new session type to Campuswire Live Sessions -- now, when you begin a Live Session, you can choose between a "Lecture session" and a new session type, an "Office Hours session."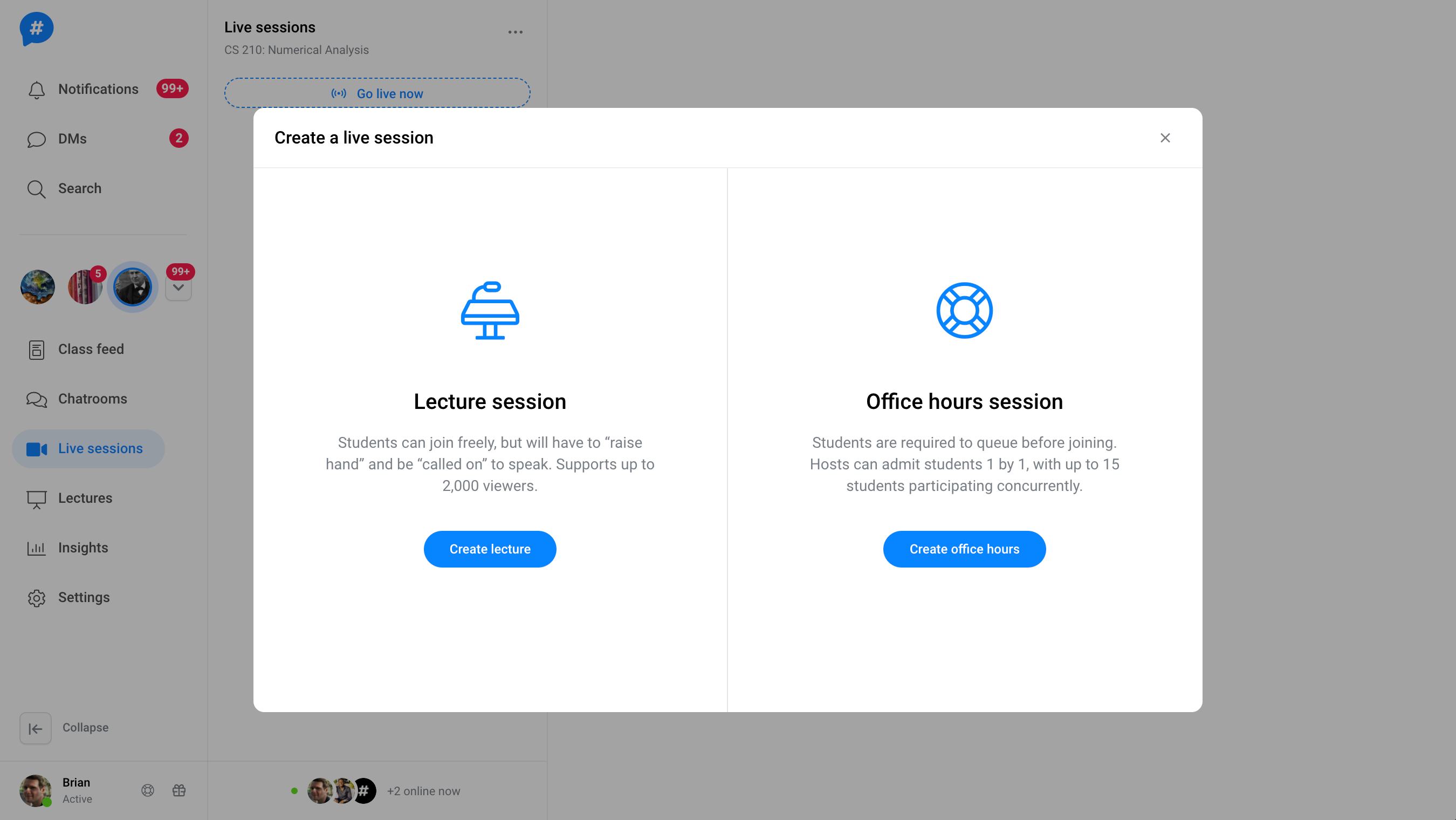 In a "Lecture session," any student in your class can join the session and view your audio and video stream, just like in a typical lecture.
They'll use the "raise hand" button to join the speaking queue in order to speak, ask a question, or share their screen.
In an "Office Hours session," students must join the queue and be admitted by the session host in order to join the session.
(Think of this as a closed door office hour, where students outside of the room don't have access until you allow them in.)
Once a student has joined an "Office hours session," they won't need to raise their hand in order to speak. Up to 15 students can join concurrently, but you can choose to allow between 1 and 15 into the room, depending on the type of session you're looking to run.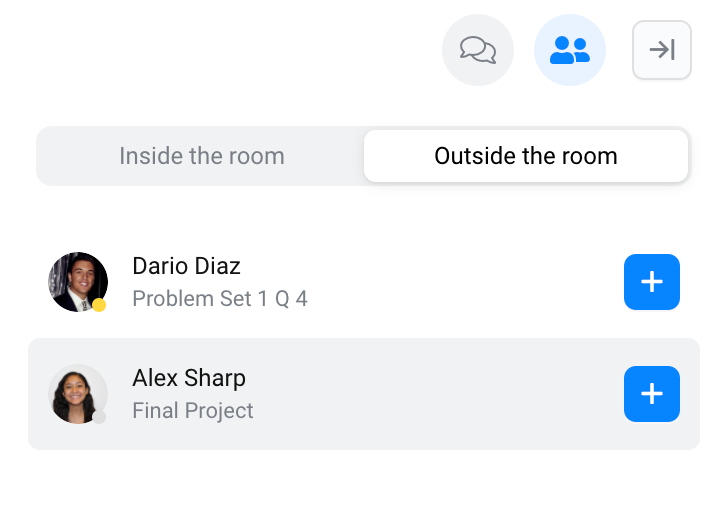 _____________________________________________________________
If you have any feature suggestions or bugs to report, shoot us a message or visit our
Roadmap
.