New Feature
: 
Do Not Disturb
We get it – sometimes you just need a moment for yourself. That's why we've introduced a new
Do Not Disturb setting
, accessible in your
User Settings panel
. Toggle it on to disable sound and desktop notifications.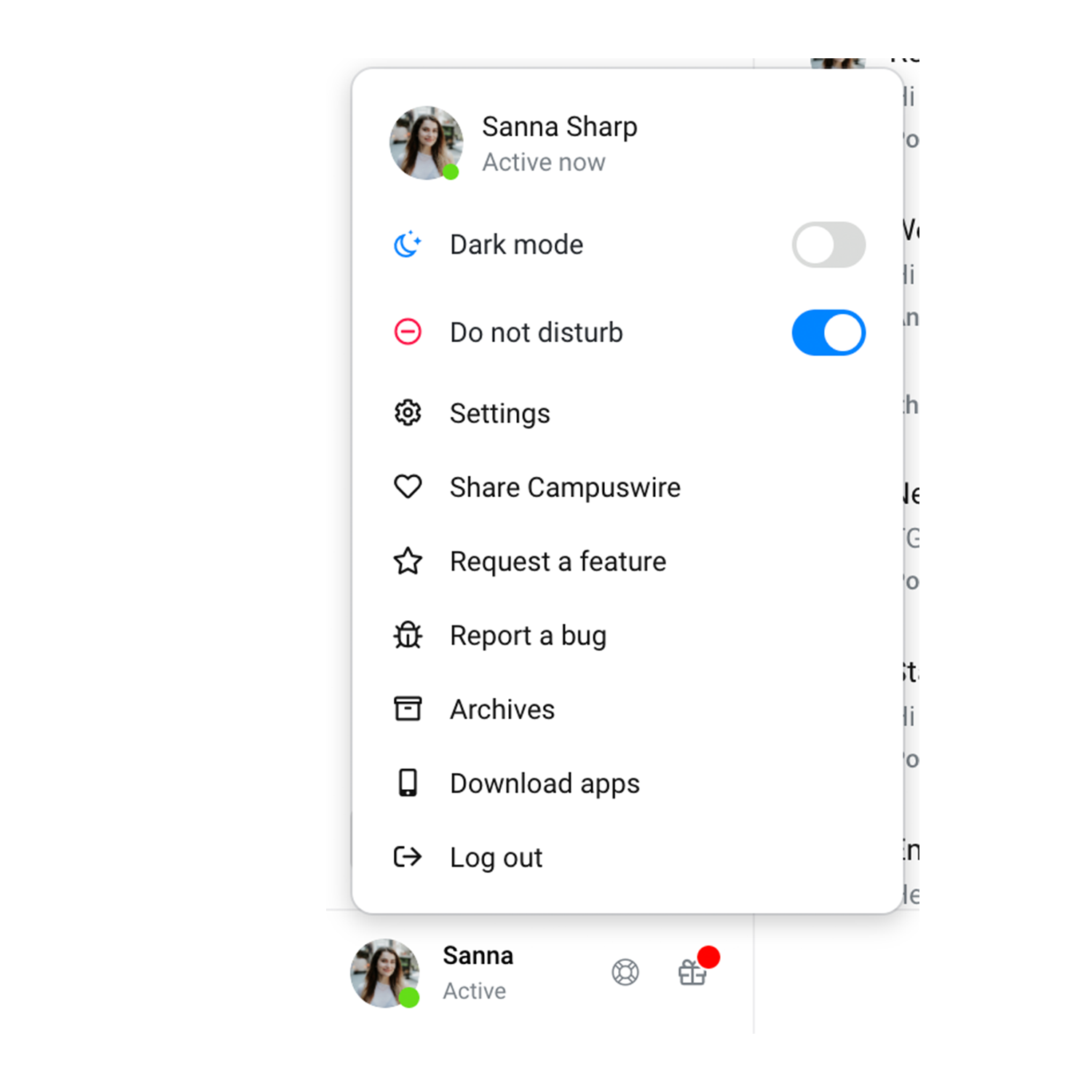 Improvement:
Fixed Top Contributors Bug
We've squashed a bug that was incorrectly ranking students within the 'Top Contributors' window in your Class at a Glance page. Students will now correctly be ranked by the number of Reputation Points they accumulate.
Improvement:
Fixed iOS Browser Bug
We've responded to reports that the Campuswire interface was partially cut off on iOS browsers. That issue is fixed, and the full interface is now visible.
Improvement:
Fixed DM Button Bug
We caught a bug that had temporarily disabled the Direct Messaging button. DMs are now fully functional.
_____________________________________________________________
If you have any feature suggestions or bugs to report, shoot us a message on 
Campuswire
 or visit our 
Roadmap