No in-app notifications or notification in "unanswered question tab."
in progress
As shown below, there is one unanswered question, but it does not show in the unanswered questions tab.
Also, I did not receive in-app notification for this question even though Campuswire website was open in my browser when the question was asked.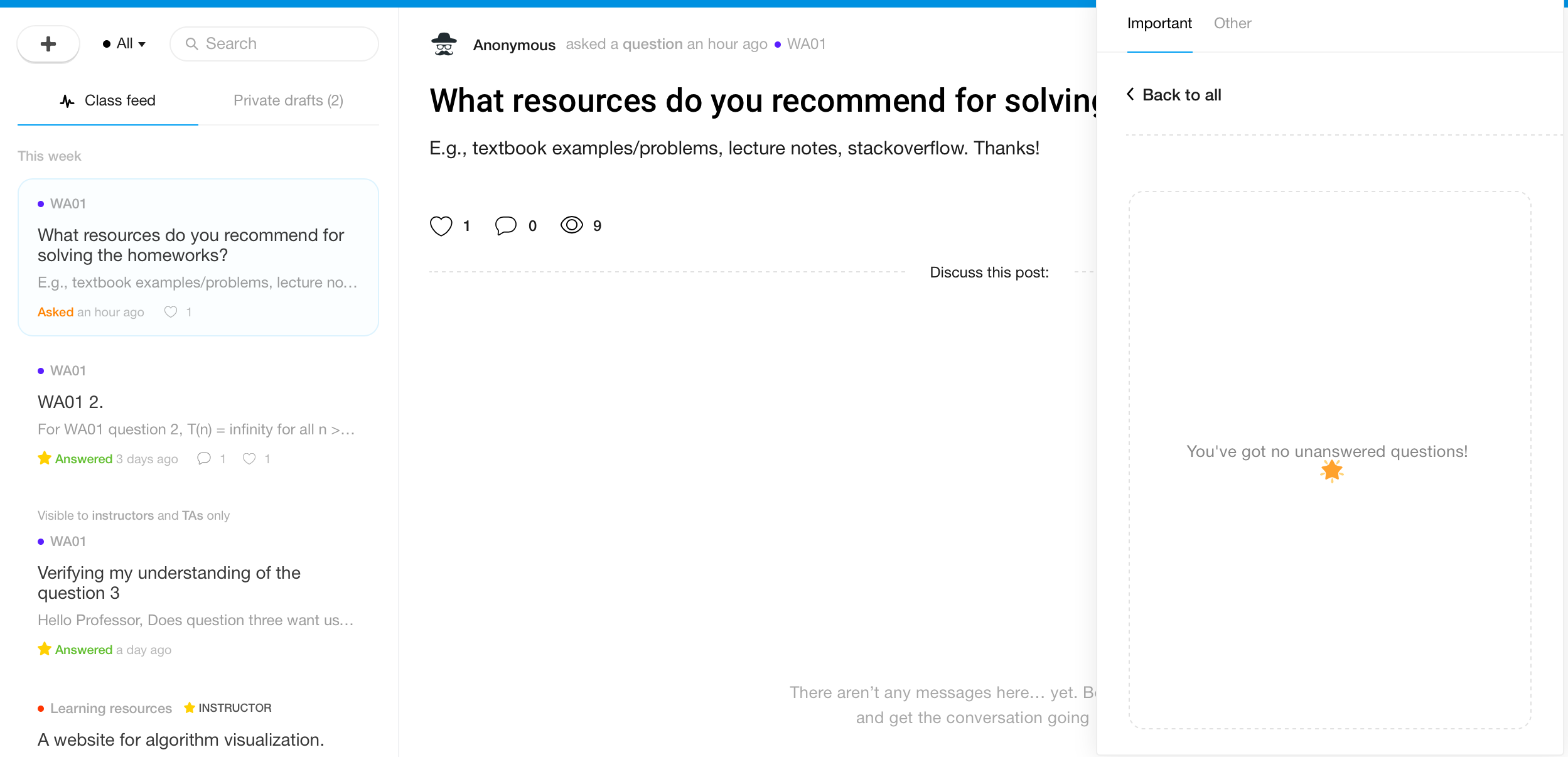 marked this post as
in progress